Thanks to the integration of Tidetech in Adrena Navigation Software, it is easy to access to a worldwide coverage of tidal streams and ocean currents data in GRIB format.
Tidetech supplies tidal streams data covering more than 25 areas in the world with a 100m to 6km resolution. It also provides ocean currents data on three different levels: worldwide, regionally and locally.
Thanks to accurate and reliable data, the software calculates a precise ETA so that the sailor can minimise tide issues or avoid night time arrival for example. It also calculates optimised routings that provide a significant saving in time and an obvious comfort while ensuring a high secure navigation.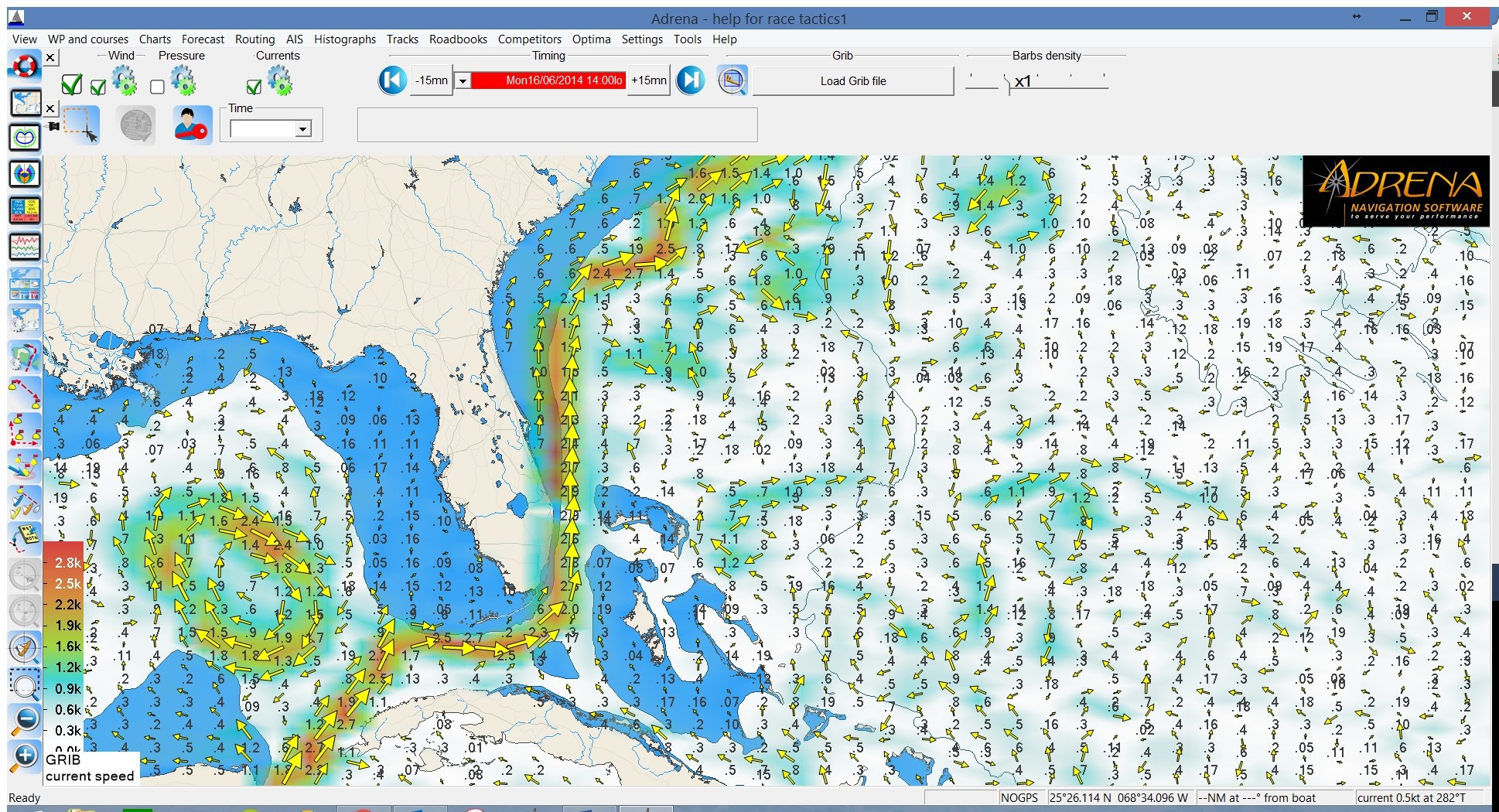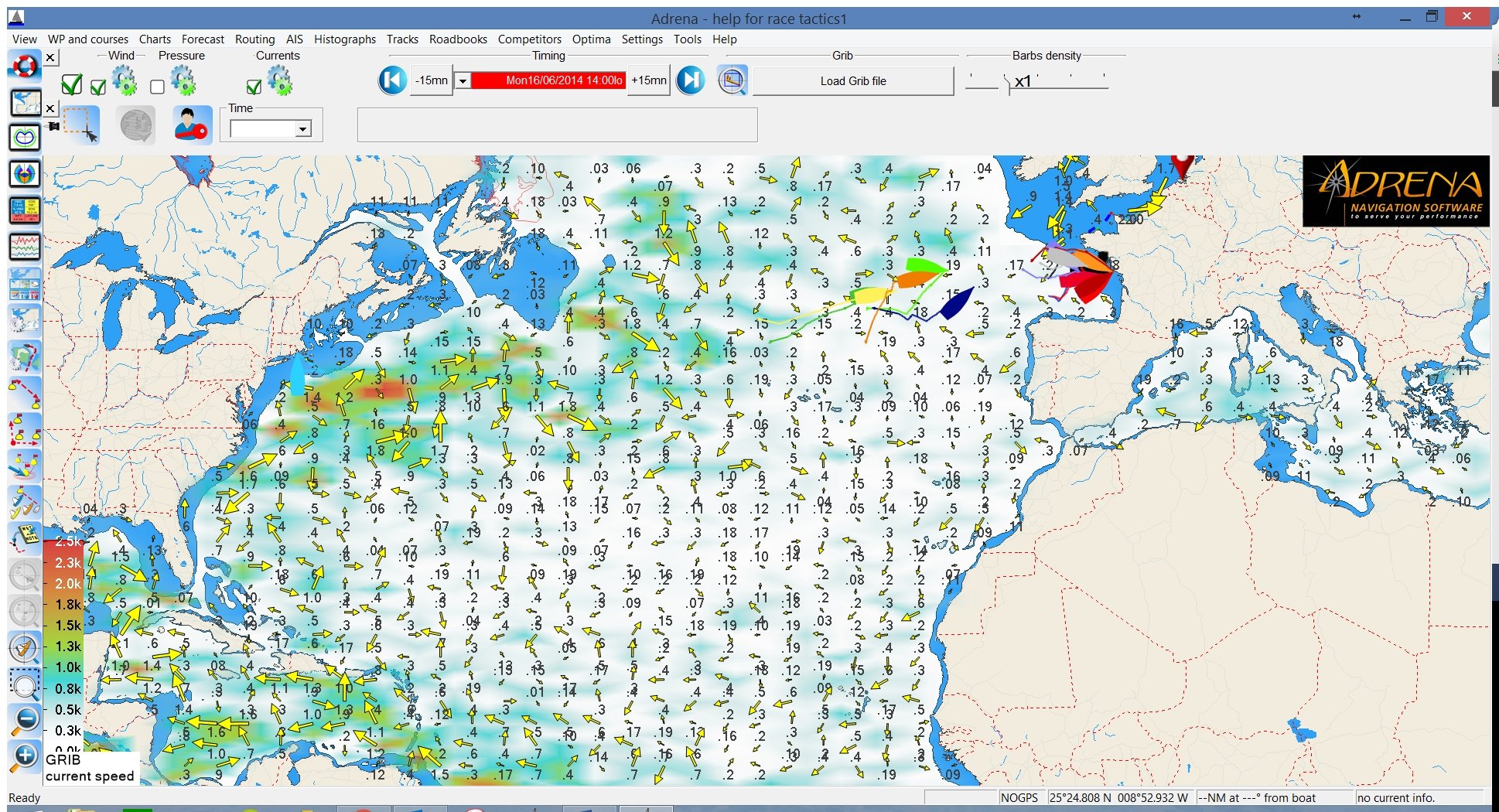 The integration of Tidetech in Adrena Navigation Software is also a powerful tool that gives the possibility to be more performant both for sailing regatta and ocean racing. It allows the navigator to accurately understand the influence of current, calculate efficient routings and overlay the data onto electronic charts. These data can significantly affect tactics and performance. They are also critical in race preparation.
Tidetech and Adrena have been used together with success during the last Volvo Ocean Race since they equipped all of the boats. Tidetech also supplies custom products and analyses for major events such as the Rolex Sydney Hobart Yacht Race, the Rolex Fastnet Race and 2016 Rio Olympics.
To use Tidetech Grib files with Adrena Navigation Software, first subscribe on Tidetech website – subscriptions are for one month, six months or one year and downloads are unlimited during the subscription.
Then, to access to Tidetech interface in Adrena, go directly to the Forecast menu > Currents > Tidetech. Thus, Tidetech GRIB files are immediately displayed in Adrena.
For more information on the use of Tidetech with Adrena, please click on the following link:
https://www.tidetech.org/adrena/
About ADRENA Navigation Software
ADRENA is dedicated to providing performant and reliable navigation software for sailors and seafarers no matter their level or requirements.
Thanks to three ranges – First, Standard and Pro – ADRENA delivers a complete and progressive offering that fits any level of navigation to satisfy the yachtsman through to professional teams alike. For more information about Adrena, please click on the following links: