Tidetech Commercial Marine is extending free access to 'Tidemap', its new browser-based metocean data viewer, for the duration of the Rio Olympics. Tidetech has provided the high resolution tidal model to a number of the Olympic sailing teams for their training programs and for tactical planning.
Set to revolutionise marine navigation, Tidemap makes browser-based metocean data a possibility. Tidemap offers instant access to Tidetech's global data catalogue offering real time tidal parameters and forecasts. Race teams will be able to step forward in time to forecast tidal currents 'on course'.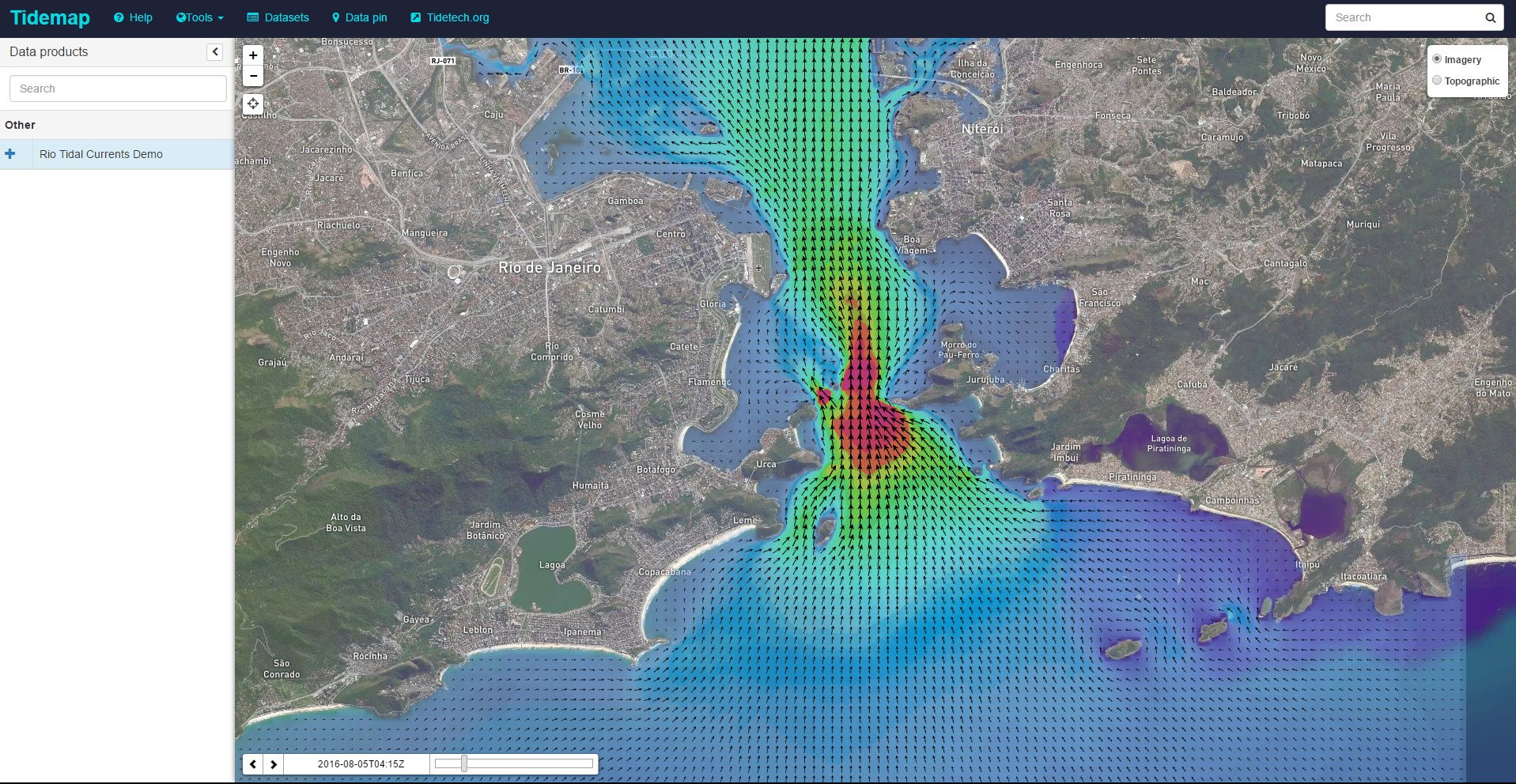 Tidetech's high resolution tidal model covers the entire Guanabara Bay area where the Olympic sailing will be hosted. Tidal data is available at approximately 100 metre resolution for viewing or download by participating teams. While the public offer will be lower resolution, it will provide sailing enthusiasts with a rich experience of course conditions.
"This is the third Olympic games we have now covered," said Penny Haire, Managing Director at Tidetech. "Tidemap provides a competitive edge that could be the difference between a team boasting an Olympic medal or going home empty-handed."
Sailing events at the Rio Olympics will run from 8th to 18th August. Follow this link to the sailing schedule: https://www.rio2016.com/en/sailing-schedule-and-results
Viewers can access Tidemap for free during the Olympic sailing competition: https://maps.tidetech.org