In April 2015 Tidetech and the Made Smart Group (MSG) agreed to a long term re-supplier agreement. MSG provides software that focuses on information technology for the maritime industry. Their customers are maritime professionals such as fleet managers, offshore industry including dredging, salvage, towage, cable managers, and more.
MSG recognises Tidetech as a leading supplier of high quality detailed oceanographic and weather data and forecasts and our data will be made available to MSG customers within their OEM product and service suite.
MSG solutions enable fast, uninterrupted access to designated sources of maritime information, including:
Nautical charts
Detailed positioned information (such as chart data, piracy reports, port information, customer proprietary information etc.)
Tracking and tracing of assets (e.g. vessels) with subject information
Dynamic weather forecasts
Oceanographic forecasts
MSG weather and oceanographic information services [from MSG]
The MSG Chart Server™ is a versatile information platform enabling complex information to be shared and used in your web based applications of any kind.
A sophisticated tiling technology enables the combination of an unlimited number of data and information layers. Smart caching and updating technology allows for super-fast uninterrupted access to your information.
Information such as nautical charts, bathymetry, meteorology, hydrography, oceanology, satellite imagery, asset tracking etc. can be handled with ease and high speed.
Specific underlying data can be triggered with a mouse click and may be displayed in reports with explanations and additional information.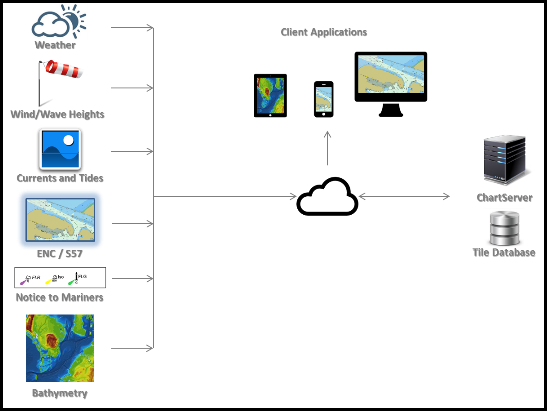 Examples of Tidetech data based web information visualisation services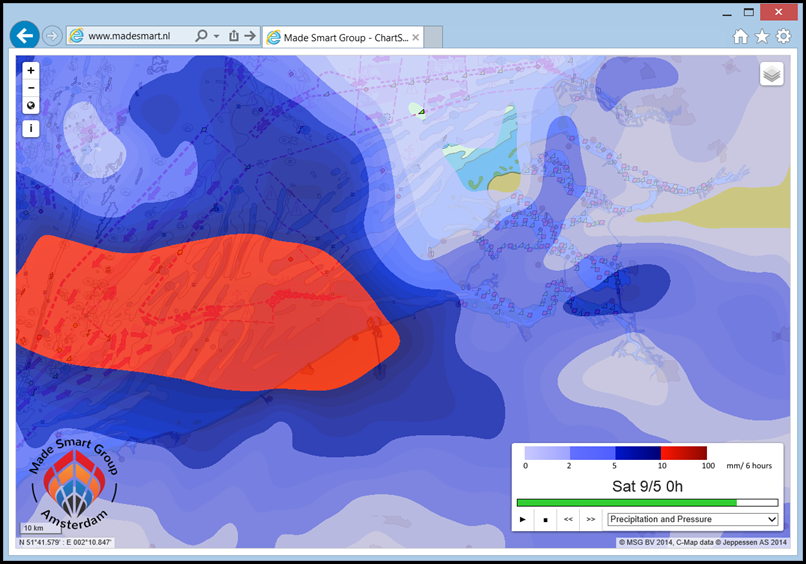 5 day animated forecast, example Precipitation and Pressure; Play forward and play back.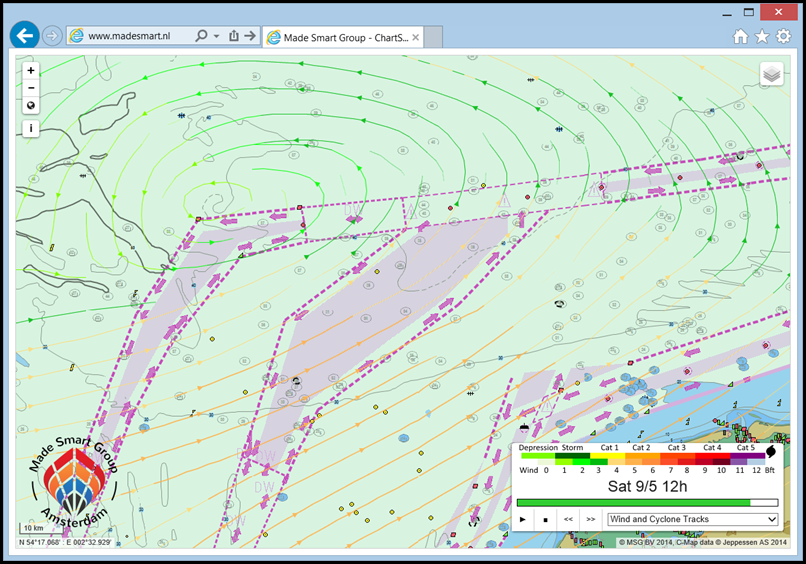 5 day animated forecast, example Wind and Cyclone tracks; Play forward and play back.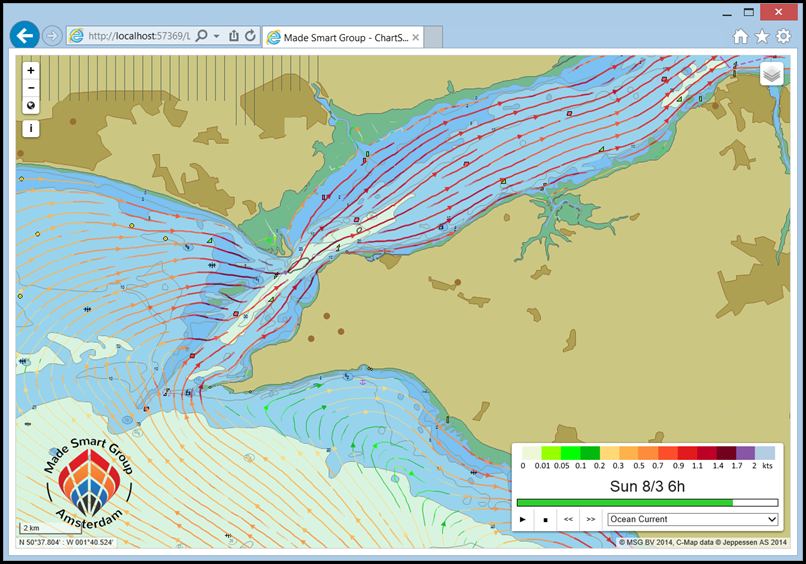 5 day animated forecast, example Tidal Currents; Play forward and play back.
These are just a few examples of combined weather and oceanographic information that assist in optimized voyage planning. In addition, one can consider past voyage analysis based on historic weather as well.
Contact: info@madesmart.nl